Hybrid

Highland

Carpet

Inception

Rugs

Sienna

Special Price

$112.50

Regular Price

$225.00
What type of flooring adds the most value to a home?
Choosing a flooring option which best suits your home environment could increase the value of your home in the eyes of a buyer. At Carpet Court, high quality flooring products include:
timber flooring
hybrid planks
luxury vinyl flooring
laminate flooring
Within each flooring collection there is a range of prices, performance features, styles and designs. This means you can find high quality luxury flooring options and budget flooring options in each and every hard-flooring product.
What are the latest trends in flooring?
Oak, Spotted Gum and Blackbutt remain popular choices, in smokey greys and naturally light tones.
Water resistant laminate flooring, hybrid flooring and vinyl planks are also popular flooring choices that deliver seamless flow throughout the home.
How to find the perfect flooring solution for your home?
When choosing the perfect flooring solution for your home it is important to consider:
Do your floors receive direct sunlight?
Do you have pets and young children?
What sort of look and feel are you aiming for?
What is your budget?
When choosing new flooring options, our home owners use our online resources for assistance to visualise potential colour and style options.
What are the different types of flooring?
There is a range of hardwood flooring options including:
Timber flooring
Hybrid flooring
Laminate flooring
Vinyl flooring
You will find all of these high-quality flooring types at Carpet Court in a range of popular colours.
Which type of flooring is waterproof?
Hybrid flooring blends the best properties of both laminate and vinyl for a durable, attractive and waterproof flooring solution. Hybrid flooring is suitable for wet areas such as bathrooms, kitchens and laundries too.
View our range of innovative waterproof hybrid flooring at Carpet Court today!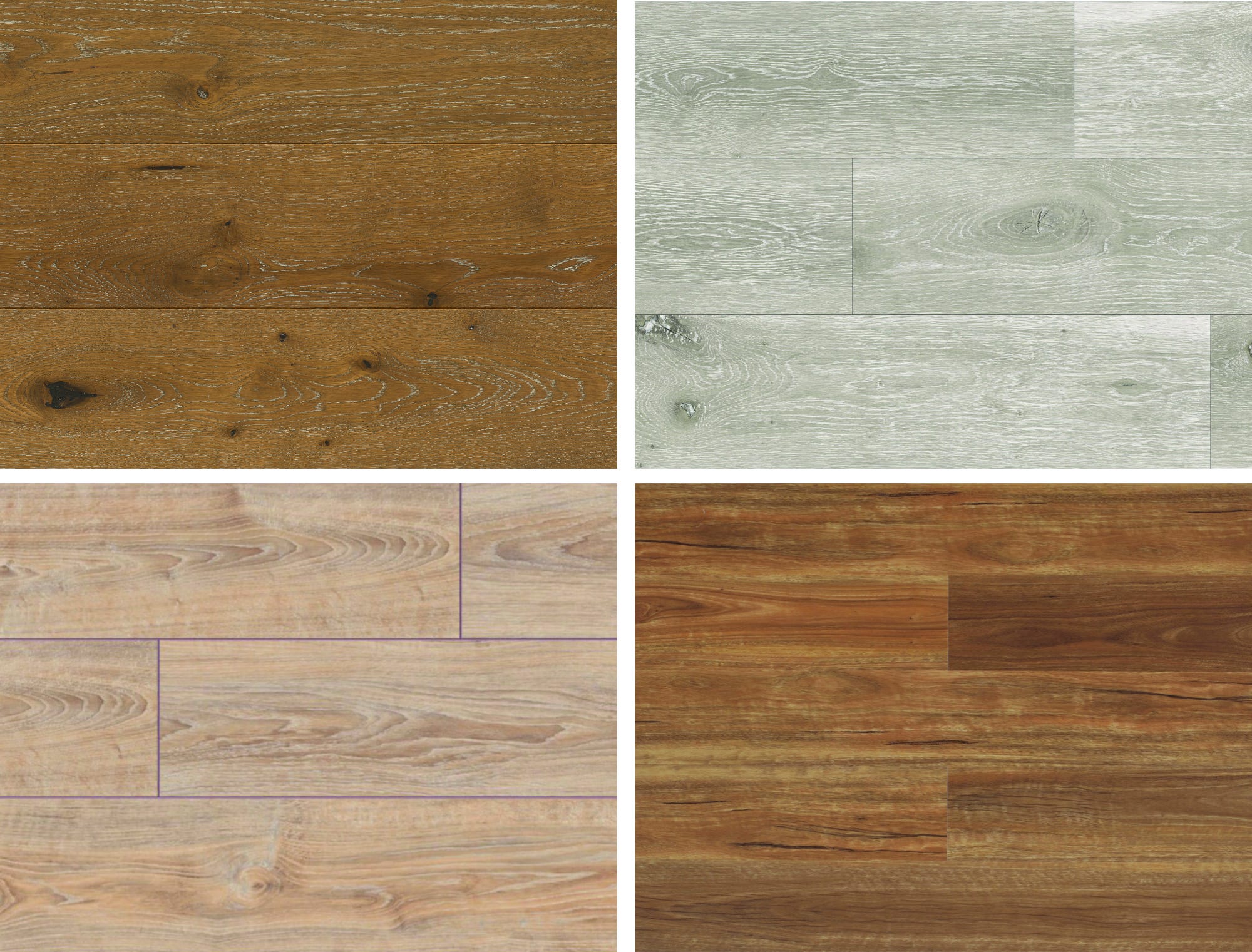 What are the benefits of timber flooring?
Timber flooring offers many benefits:
The warm and lustrous nature of timber flooring provides a classic and timeless finish as well as a solid foundation for your living spaces, bedrooms and hallways.
Timber's varied colours, textures and grains provide a unique finish with a sleek feel.
Timber is durable, hardwearing and easy to maintain.
Timber floors come in a variety of styles such as plank flooring, herringbone (geometric) and chevron (laid in a v-pattern) to create completely different looks.
Engineered timber flooring offers of a real hardwood layer attached to a timber core board. This provides an authentic timber finish able to be laid in a floating floor
fashion.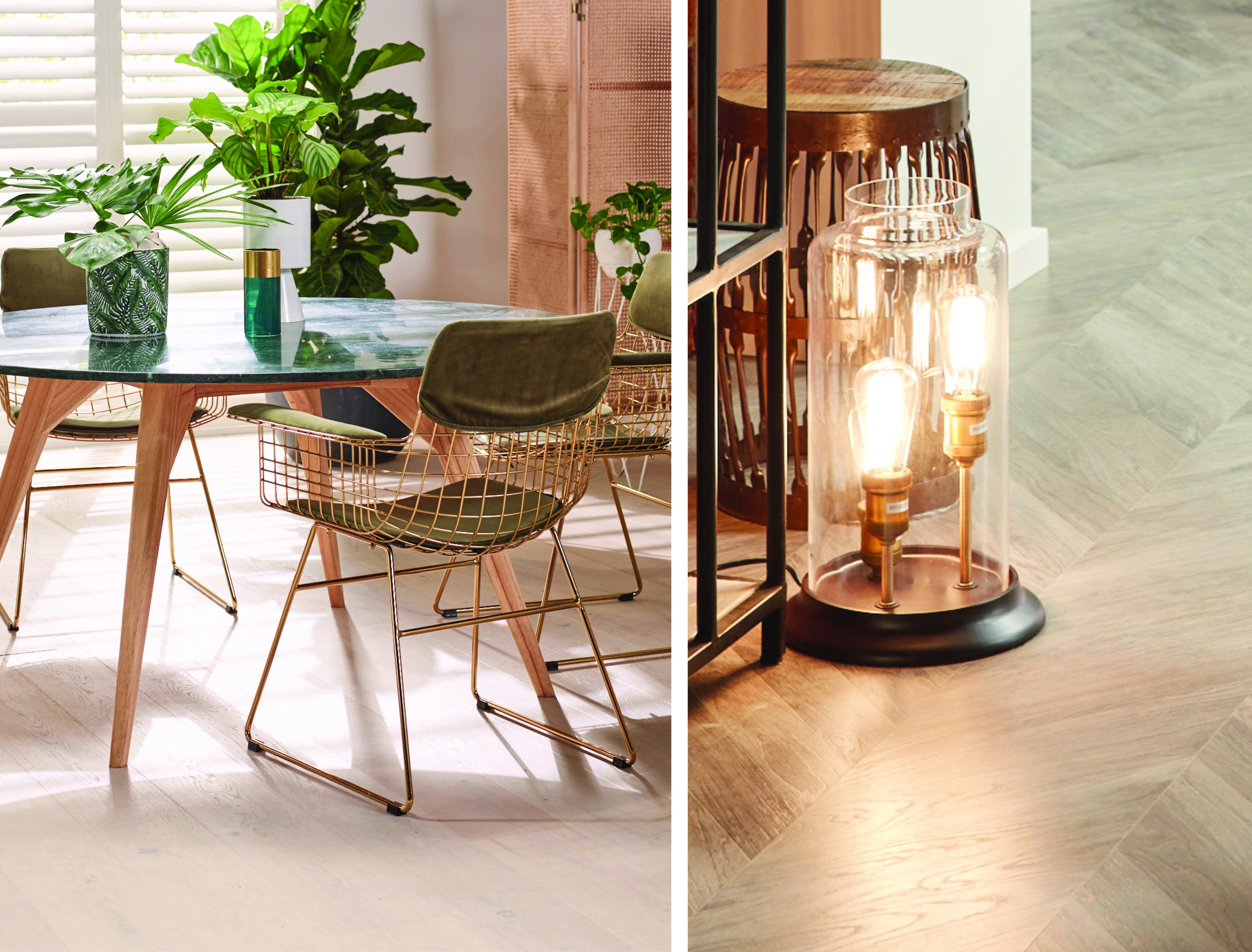 When should I choose laminate flooring?
Laminate flooring is one of the most popular hardwood flooring solutions for Australian homes. Laminate flooring is a good choice if:
You have pets and/or young children. The surface replicates the look of real timber but laminate flooring has an incredibly tough, scratch-resistant, stain-resistant and often water resistant finish.
You want an easy DIY installation. Laminate floating floors are much easier to install than solid timber floorboards.
Your budget doesn't stretch to timber flooring. Laminate is far more affordable to the family budget.
What type of flooring is best for high traffic areas?
Carpet Court offer a range of durable and resilient flooring options. Laminate flooring offers an extremely hardwearing and easily cleaned flooring solution. Some vinyl flooring types and timber floors are also suitable for high traffic areas.
The new kid on the block – hybrid flooring
Hybrid the latest floating floor innovation brought to you by Carpet Court.
Combining the best attributes of laminate flooring and vinyl flooring, hybrid flooring can be installed in most areas of the home.
Hybrid floors are quick and easy to install making them DIY friendly, or a low-cost job for professionals.
How to find the perfect flooring products for your home?
When comparing flooring products for your home, consider the following:
BUDGET
While timber flooring attracts the highest price tag and installation costs, other hardwood floating floors vary considerably in price. Don't assume a particular type of flooring is beyond your budget.
SHEET, PLANK, OR TILE?
Vinyl flooring is available in timber-look vinyl planks, and if you are covering commercial spaces we supply and install vinyl sheets and vinyl tiles.
HOW DO YOU CLEAN IT?
Consider which hardwood floor surfaces may show streaks when damp-mopped. If you have pets and young children a vinyl plank floor or laminate flooring have easy-care finishes.
HOW DOES IT FEEL?
If comfort underfoot is important to you compare the feel of laminate flooring vs vinyl planks - they are both quite different. You can always soften hard floors with rugs in living rooms and bedrooms.
HOW DOES IT SOUND?
Hard flooring such as timber, hybrid and laminate flooring are practical but they can also be noisier than vinyl or carpet.
Where can I find Carpet Court stores?
As Australia's largest flooring retailer with over 200 stores right across Australia, it isn't hard to find a fabulous Carpet Court showroom near you.
There are inspiring Carpet Court stores located in:
MELBOURNE, VICTORIA
SYDNEY, NEW SOUTH WALES
BRISBANE, QUEENSLAND
CANBERRA, ACT
ADELAIDE, SOUTH AUSTRALIA
PERTH, WESTERN AUSTRALIA
DARWIN, NORTHERN TERRITORY
HOBART, TASMANIA
Throughout your state, you will find a fantastic choice of high-performing, luxurious and surprisingly affordable flooring solutions at a Carpet Court store near you