Deciding on the best type of floor for your Perth property isn't always an easy decision. Carpet Court have an extensive range of flooring with exciting designs manufactured using innovative technology to provide luxurious, exciting and affordable options.
Items 1-16 of 29 View All
Items 1-16 of 29 View All
Which is the best type of flooring?
The knowledgeable and experienced team at your local Carpet Court store can help you to determine whether authentic timber flooring, contemporary or traditional carpet, or engineered flooring such as vinyl planks, hybrid flooring or laminate flooring will be the perfect choice for you.
When choosing the best type of floor covering you should consider your property's location and environment, your budget of course, and also your lifestyle. Consider such things as the amount and type of foot traffic, how much direct sunlight your floors receive and what sort of wear and tear they will be subject to.
Trending synthetic carpets are manufactured to be as soft and luxurious as pure wool, but with innovative technology creating remarkable stain, soil and fade resistance. These carpets are a wonderful choice for family homes with children, whereas timeless wool carpets add a sophisticated ambience to executive homes.
Resilient, durable and waterproof hybrid flooring is a fantastic choice for modern homes with seamless flow throughout the living and wet areas. In the bedrooms and formal living spaces plush floor rugs can be used to soften the room and create a cosy vibe.
Laminate or vinyl plank flooring are affordable ways to create the luxe timber look with easy-care features and are popular choices for modern family homes and investment properties.
In commercial environments the best type of floor is durable, highly resilient and easy to maintain, with popular choices being vinyl flooring and commercial grade carpet.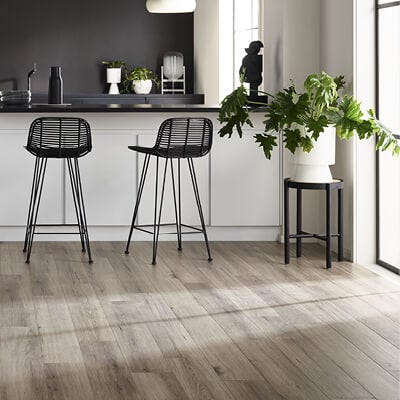 Is vinyl flooring waterproof?
Vinyl flooring is available in two forms – vinyl planks and vinyl sheets. Luxury vinyl plank flooring is an affordable way to recreate the luxe look of authentic timber using stylish woodgrain textures and tones.
While generally not completely waterproof, vinyl's water resistance can depend on the engineering used to manufacture the vinyl products. To determine whether the vinyl flooring you are considering is suitable for wet areas you should speak with the expert staff at your local Carpet Court store.
How much should I pay for flooring in Perth?
The beauty of offering such an extensive range of flooring options is that it creates a wide variety of prices. At Carpet Court there is a type of floor to suit every household budget, whether it be engineered flooring, carpet or genuine timber flooring.
How much you will pay depends on many factors. Even within specific floor types such as carpet or engineered flooring there is a wide range of prices, generally depicted on a per square metre basis. The total cost will also depend on the size of the area being covered, the materials required for subfloor preparation and the installation costs.
You can use Carpet Court's comprehensive website to determine an approximate cost of your favourite flooring products, while the depicted pricing categories of $, $$ and $$$ provide a budget guide.
To obtain a definitive cost of installing new floors in your property it is best to obtain a free in-home measure and quote from Carpet Court.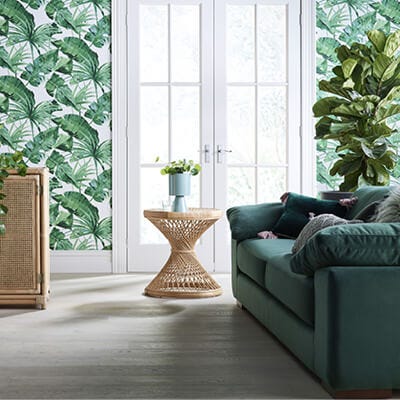 How much do vinyl planks cost?
Vinyl planks vary in price quite substantially, as do many of the floor coverings available at Carpet Court. As a guide, use the website to choose an approximate room size for the product and colour you prefer. This will provide an estimate of the cost of the floor covering itself, but not the installation or additional materials such as underlay. For a large room it may cost you as little as $1200 for vinyl planks which can range up to just over $2,000 for the most luxurious collection in vinyl plank flooring.
Does Carpet Court sell flooring in Perth?
Absolutely! In fact, as Australia's largest flooring retailer with over 200 locally owned and operated flooring stores right around Australia, Carpet Court's network of stores throughout Perth and Western Australia is extensive. Carpet Court's size means that great savings can be made through the power of bulk-buying, enabling each local store to pass those savings on to you.
Enter your postcode or suburb in our store locator to find the nearest Carpet Court store to your Perth location.