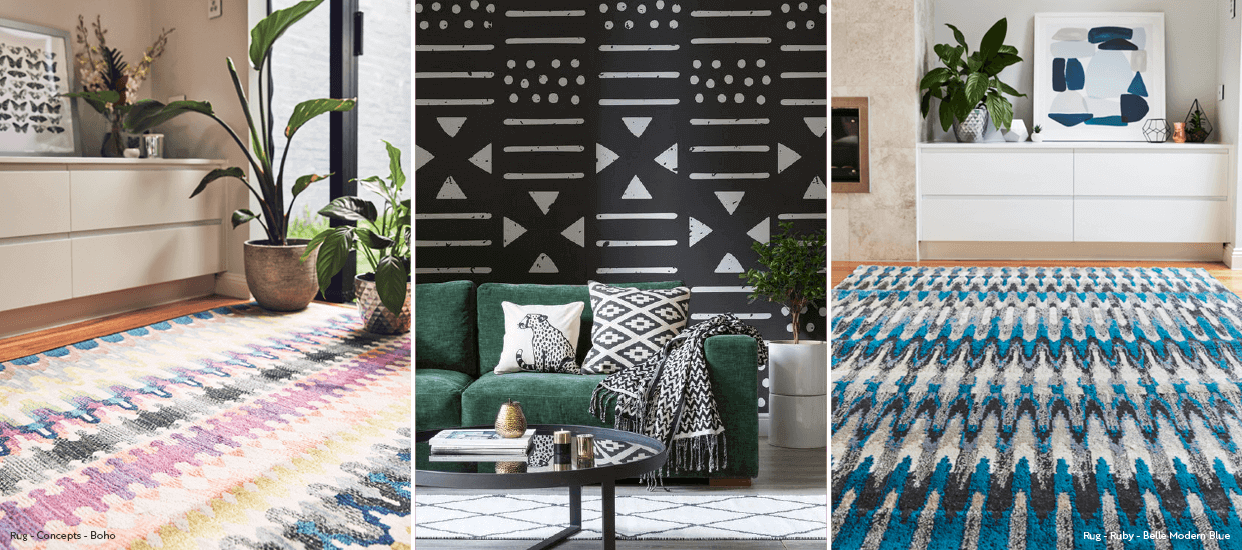 Traditional tribal artwork is seeing a reinvigoration and reinterpretation in 2018. Linear, geometric and rustic, the patterns have long been used in interiors to provide a touch point of authenticity and heritage. This year that it's been revolutionised into something cutting edge and of our digital time.
More and more, tribal influenced patterns are being simplified and applied in more diverse ways, from digitally printed fabrics to rugs , home objects such a pots and décor, and other textiles in the home.
The integrity of the linear and geometric elements remain, but they're turned up in regard to colour - with typically monochromatic looks reinterpreted with bright colours. Traditional ochre, terracotta, white and black is also used; as are lighter tonal variations of whites and neutrals. The key is the hand-drawn nature of the lines, the repeated geometric shapes such as zig zags and triangles in a rustic and relaxed arrangement, keeping the design from feeling manufactured or too precise.
Get the Carpet Court Look
2. Rugs - Ruby Belle Modern Blue
4. Darren Palmer - Correa Cushion | Myer
5. Darren Palmer - Renga Renga Cushion | Myer