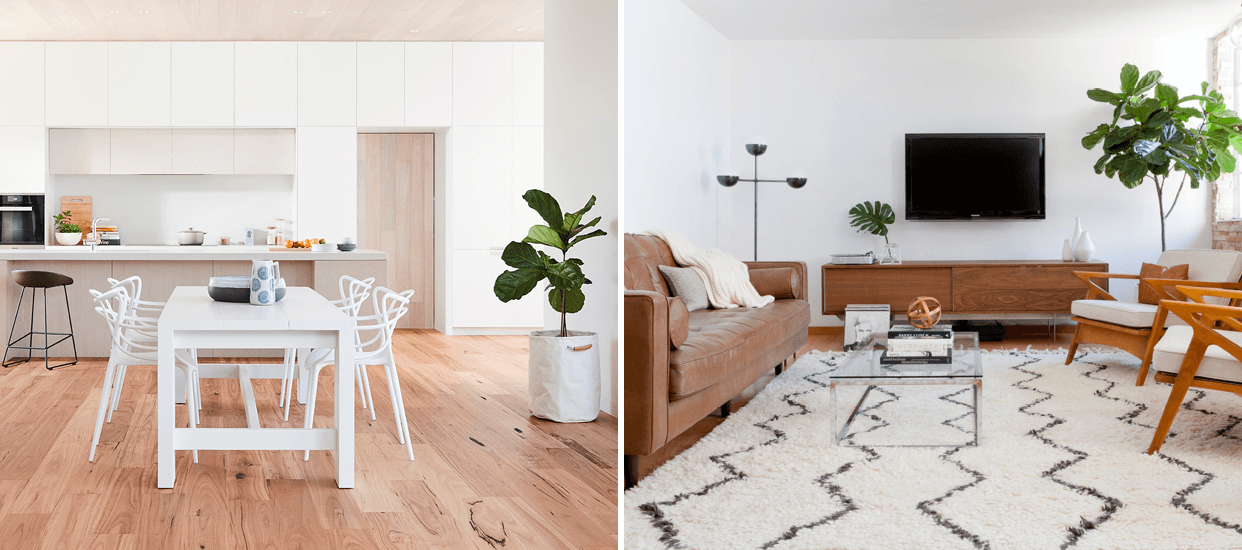 Immersing yourself in nature has a calming, cocooning and nurturing effect, which is becoming increasingly important given our constant connection to digital devices and stressful work lives.

Embracing natural textures, raw and organic forms in your home's interior, such as linens, chunky knits, lashings of greenery, warm timbers, stone and neutral leather décor pieces can provide relief by proxy from everyday pressures.

This trend also sees an appreciation for imperfection in decorative accessories to mimic organic characteristics – think purposefully loose threads and raw edging on textiles, or irregularities built into manufactured products like vinyl plank flooring which has sand-blasted grains to emulate real timber boards.

To bring cohesiveness to your space, stick to a palette of warm whites, muted neutrals, rich greens, greyed blues and spicy notes of terracotta which are easy to work with.

For a touch of natural luxury, check out the Darren Palmer silk-constructed Sea Grass Cushions and to embrace organic and unprocessed forms, you can't go past these Darren Palmer Stone Book Ends. Beauty, versatility and practicality can be found in natural timber floors – check out Carpet Court's Latitude 25 flooring in Blackbutt and Spotted Gum. For those conscious of their environmental footprint, explore Carpet Court's hard floating floor range, Stockmans Ridge, which is engineered using sustainably sourced Australian timber.
Get the Carpet Court Look
1. Stockmans Ridge Premium Timber in Spotted Gum

2. Stockmans Ridge Premium Timber in Sydney Blue Gum

3. Latitude 25 Timber in Blackbutt

4. Silk Constructed Sea Grass Cushion by Darren Palmer (Myer)

5. Stone Book Ends by Darren Palmer (Myer)