You've missed the carpet / flooring install cut-off date, but all is not lost. Here are some of my personal and favourite ways to get your home ready quickly in the lead up to the festive season.
Colour on the walls
Whether that means repainting a space, highlighting your doors in a different colour, applying wallpaper or using artwork, colour application to walls will inject interest and warmth to your rooms, bringing with it some festive cheer.
Decoration
Decorating is always the answer to livening up a space - spend more time styling your spaces so your beds are beautifully layered, your vignettes well considered, and your festive decorations inspired.
That might mean a new rug, cushions for your lounge or redressing your guest bedrooms so that your home feels well put together. For budget constraints, look at the homewares you already own and review their distribution to breathe new life throughout your house.
When decorating for the festive season have fun, amp up the interest and go big. Play with size, colour and pattern – adhering to a colour scheme will yield the best results. Autumnal and sunset palettes, grey based and secondary pastels, as well as bold and vibrant primary-based colours are on trend. The take home direction on colour really is to employ one that will best match the atmosphere of your home.
Music
Music is underrated when it comes to creating a mood. Think about what you want people (family and friends) to feel in your home over the festive season. It can be an ultra stressful time of year, so sometimes some uplifting or calming music can help set the tone for the celebrations.
Table dressing
Dressing and layering your table with colour, pattern and texture, as well as playing with scale will yield you a stylish result. Pick a colour or two that work well in your overall home scheme and look at how you use table cloths, napkins, plates and changing plates, cutlery, display ware and glassware to create the look you want, whether that be opulent or simple chic.
Aromas
Aromas are of paramount importance to setting a mood. Thankfully, at times your home will be filled with delicious cooking scents. In the instances around food prep however, diffusers, scented candles or room sprays can enhance your home's ambience.
Get lit
Lighting your home needs to be a primary consideration - lighting your exterior with coloured lights, inclusive of trees; dispersing fairy lights across ceilings, doorways, staircases or balconies; or using candles to adorn dining, coffee and side tables can add glamour and ambience to your spaces.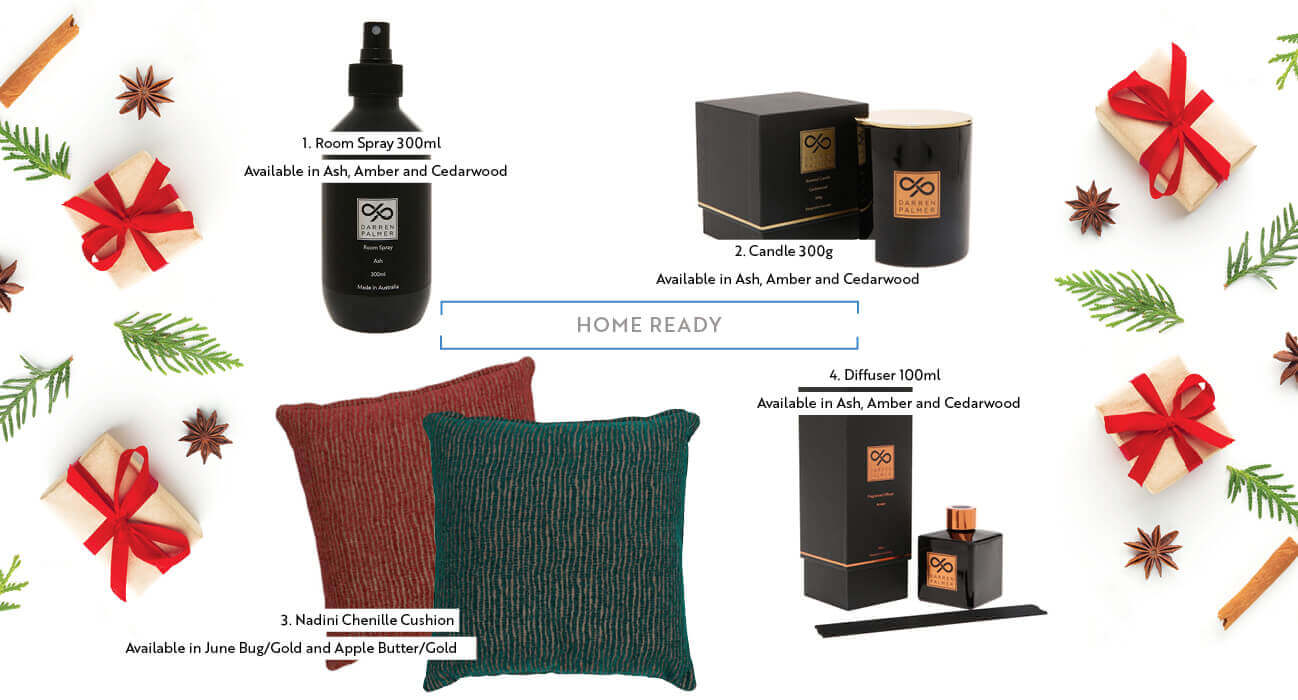 Get the Carpet Court Look