Flooring in the Northern Territory
If you're building, bring your floor plans in to your local NT Carpet Court store and the experienced team will help you find the perfect type of flooring for your brand new home.
Items 1-16 of 40 View All
Items 1-16 of 40 View All
What is the easiest flooring to install?
Floating floors are easy to install with a click and lock together method. Regardless of whether the planks are constructed in timber, laminate, vinyl or hybrid (blending vinyl and laminate) floating hard floors are a popular DIY project, alternatively able to be professionally installed by your local Carpet Court NT store. Floating floors aren't fixed to your subfloor, so the 'floating' click and lock method is quicker than the traditional methods used to fix solid timber floorboards to a subfloor with underlay between.
Vinyl sheets are also fairly easy to install with options to fix using double sided transfer tape or permanent adhesive, although they do require a layer of underlay which adds another component to the job.
What is the best material for flooring in NT?
While all of Carpet Court's carpets and hard floors are expertly crafted with advanced manufacturing techniques, popular flooring options in the Northern Territory includes hybrid floating floors, vinyl planks, vinyl sheets and carpet.
At the 'top end' of the flooring options available, timber flooring offers a luxurious product for the discerning home owner, delivering the authentic beauty of natural wood flooring in a variety of hard wood grains and patterns. Using innovative photographic reproductions, laminates, vinyls and hybrids are able to reproduce the same visual aesthetic as timber flooring for a much friendlier price tag. Hybrid flooring is widely favoured for its ability to closely resemble real timber flooring, both visually and with the sound and the feel.
Pure wool and synthetic carpets have stood the test of time and continue to remain a durable, comfortable and resilient flooring solution. Today's soft and luxurious synthetic carpet fibres are manufactured with a high level of fade, stain, crush and soil resistance while being hypo-allergenic and anti-static. These properties make synthetic carpets ideal in active family homes.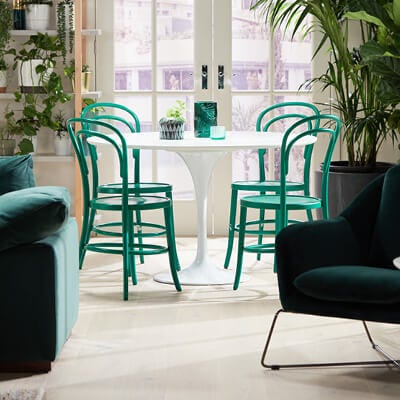 Which flooring option is most economical?
Luxury vinyl sheets and planks are considered economical flooring options but there are many stunning synthetic carpets which are highly affordable too. Generally speaking, timber flooring and pure wool carpets attract the highest price tags, while laminate, hybrid and synthetic carpets tend to fall in the middle. That said, there is such a wide range of products within the hard floor and carpet categories that one cannot generalise.
Whether a particular type of flooring is considered economical also depends on the environment in which it is being laid. Therefore, the most important thing is not to find the cheapest price tag, but to find the most suitable flooring solution - within your budget of course - for your home environment and lifestyle. Taking this approach means you will obtain maximum longevity from your floors, which makes them an economical purchase.
How much does flooring cost?
There are so many factors which determine the cost of new wood flooring or carpet in your home! Firstly, the prices in Carpet Court's wide range of flooring options vary to a great degree, and secondly you need to consider the added costs of underlay if required, installation if required and of course the size of the area you are covering will greatly impact on the total cost too.
For a rough guide you can use the website's handy $, $$ and $$$ symbols on each product as a start, and then select your preferred design and an approximate room size to see an estimate of the cost of the type of simulated wood flooring or carpet which is your favourite. This excludes underlay and installation costs, if they are necessary.
If you're building, bring your floor plans in to your local NT Carpet Court store and the experienced team will help you find the perfect type of flooring for your brand new home.
Alternatively you can pop in and chat with the knowledgeable and helpful staff at your local Carpet Court store to discuss which type of flooring is best suited to your home and lifestyle, and approximately how much they might cost. Once you've narrowed down your options, your local store will be happy to visit and provide a free, in-home measure and quote. You can also book it online if you prefer, simply by clicking here.
Where can I get the best flooring service in NT?
Carpet Court Design and Décor in Winnellie have a wide range of flooring options perfect for any northern territory home or office. Combined with friendly, reliable service along with extensive expertise and product knowledge, the professional team at Carpet Court Design and Décor offer the best complete service for flooring in NT.
There is a constantly growing network of over 200 locally owned and operated Carpet Court throughout the country. Enter your postcode in the handy store locator tool to find the nearest Carpet Court store to your NT location.