Introducing ECONYL® regenerated nylon - Endless possibilities. ECONYL® regenerated nylon is 100% recycled yarn made from nylon waste such as old carpets, fabric scraps and fishing nets. Through the regeneration process, ECONYL® yarn never loses its virgin qualities which means it can be recycled an infinite amount of times, making it a perfect sustainable fibre solution. These eco-friendly ranges have all the attributes that you would be looking for in a carpet. Choose from soft feel twist pile ranges in a great array of colours or move up to our more luxuriously soft touch collection. Or if a modern textured loop is what you are after, we have created high performing ranges all in on tren colours for you to select from.
Items 1-12 of 19 View All
Items 1-12 of 19 View All
Eco-Carpet Means Eco-Friendly Living!
The term 'regeneration' is more than just another buzzword and refers to the act of restoring something to its original and purest state. In the textile industry, ECONYL® nylon is embracing this concept and is fast becoming the preferred choice for eco carpets in Australia.
Carpet Court are proud to introduce ECONYL® regenerative nylon into our quality carpet range as a more eco-friendly and conscious solution to flooring. ECONYL® nylon is made from nylon waste products, including old carpet scraps and fishing nets, which would otherwise pollute the environment.
As a regenerative nylon, it can be recycled and reused an infinite amount of times without sacrificing its quality or performance level. This makes ECONYL® yarn an ideal choice for customers who care about where their carpet comes from and what impact it will have on the planet when it's gone.
Benefits of Eco-Carpet
Eco-carpets are not only kinder to the planet and reduce environmental pollution, they also come with several benefits to transform your interiors and elevate your quality of living. ECONYL® regenerative nylon also boasts these amazing properties:
Durability - ECONYL® is a polyamide which makes it extremely durable and able to withstand heavy foot traffic, cleaning, and wear and tear with fibres retaining their shape, bounce, and lush texture.
Stain Resistance - ECONYL® fibres resist stains that come from busy family living.
Fade Resistance - With UV resistant properties, ECONYL® yarn will remain rich and like new for many years, if cared for properly.
Colour-Fast Fibres - Dye is used throughout the yarn, rather than just sitting on top of the fibres, which prevents colour bleeding and retains colour vibrancy over time.
Allergen-Friendly - ECONYL® nylon is certified to have low Volatile Organic Compounds (VOCS) which improves air quality and is great for homes with kids or those with allergies and respiratory conditions.
How ECONYL® Carpet is Made
ECONYL® nylon is made by recycling synthetic nylon waste that would otherwise pollute the Earth. These products include fishing nets, old carpet scraps, waste fabric, and more. A 4-step construction method is employed to make the final product without using harmful chemical treatments. First, the waste is collected, cleaned, and shredded. The nylon is then extracted, polymerised, and transformed into yarns and polymers for the textile and fashion industries.
Traditionally, making nylon involves using huge amounts of water and producing significant nitrous oxide emissions, which are 10 times more toxic than carbon dioxide. This new method seeks to reduce the need to make new nylon by using an environmentally friendly process to recycle and recreate quality virgin nylon from existing nylon waste products indefinitely.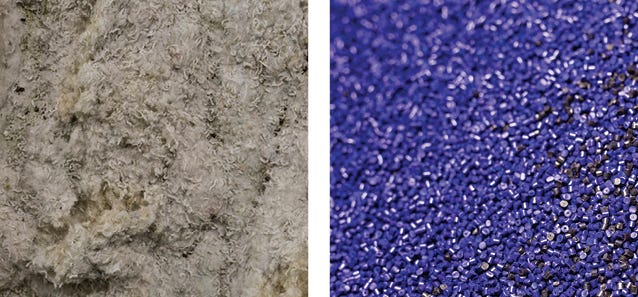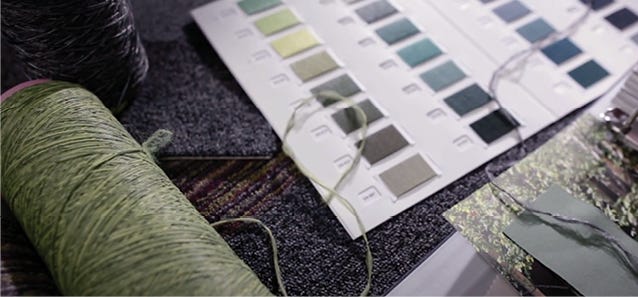 Buying Eco-Friendly Carpet
When you choose carpet made with ECONYL® yarn, you're buying a high-quality, long-lasting product that is better for the environment. For every 10,000 tonnes of ECONYL® raw material produced, 70,000 barrels of crude oil are saved. It also reduces the global warming impact of nylon by up to 90% compared with the material from oil.
Used from Recycled Materials
ECONYL® yarn is made from recycled nylon waste that was polluting the Earth, such as nylon fishing nets, industrial plastics, fabric scraps, and old carpet flooring. Once the waste has been cleaned and all nylon extracted, it passes through an advanced regenerative and purification process that restores it back to its original virgin quality.
When an ECONYL® nylon product no longer has a use for the customer, it can be put back into step 1 of the process and be recycled again and again without ever losing its pure quality and durability and ending up in landfill.
Soft Touch Range
For ECONYL® carpet that's not only extremely durable but also soft to touch and underfoot, explore Carpet Court's Premium Soft range. Both the Source and Origins collection offer a cut-pile carpet with twisted fibres for a luxuriantly soft and dense texture that resists long-term crushing even in high traffic areas of the home, such as living rooms and hallways. With allergen filtering, stain, and UV resistant properties, these carpets are available in 11 classic shades to fit beautifully into any elegant interior.
Wear Resistant
If you live in a home with a lot of foot traffic, you need an eco carpet that can stand up to some wear and tear. ECONYL® nylon is strong and durable with dense fibres that bounce back into shape and maintain their lush quality even against heavy usage and years of cleaning and maintenance.
Various Dye Colour Options
Our solution dyed regenerative nylon is available in a stunning range of colours to suit any type of home or business interior. There are a variety of carpet options to choose from:
Classic shades
Soft neutrals
Contemporary hues in light, intermediate, and dark that compliment any interior space and pair beautifully with your choice of hard flooring
Stain Protection
Our ECONYL® flooring range is incredibly stain-resistant with fibres that are designed to repel stains, spills, moisture, insect damage, bleach, and more. It's also UV resistant which makes it a perfect choice for any sunny room and can withstand many years of cleaning, vacuuming, and maintenance without the colours fading or bleeding like other carpets may do.
Carpet Underlay Options
ECONYL® carpet can be paired with many different underlays and carpet backings for maximum comfort and support. Carpet Court have the highest quality carpet underlays, adhesives and glues to enhance your ECONYL® flooring and help you get the most out of this sustainable carpet.
Looking After Your New Carpet
It's easy to keep your new ECONYL® carpet looking clean and beautiful and will suite any interior design. With stain-resistant and wear-resistant properties, dirt and particles can easily be removed with a vacuum and stains lifted off with cold water and absorbent towels increasing the life cycle of the carpet.
How Carpet Court Can Help
Carpet Court are bringing ECONYL® regenerative nylon into Australian homes to transform interior spaces and help to create a healthier planet. View the range online or visit your nearest showroom to see our stunning collections in person and ask our friendly team for more information.
FAQs About the ECONYL® Eco-Friendly Carpet Range
What is Eco-Carpet?
Eco-carpets are made with renewably sourced materials and use a production method that reduces the amount of emissions and damage to the environment. ECONYL® regenerated nylon is infinitly regenerable and made from recycled nylon waste products. It's:
Durable
Stain-resistant
​Fade-resistance
​Allergen-friendly
Soft and dense
Visit your nearest Carpet Court showroom to view the full colour range and ask us questions!
What Carpets are Environmentally Friendly?
As sustainability becomes increasingly important with the impacts to our environment and climate change, consumers are beginning to question what goes into their choice of floor coverings and what impact it will have on the planet. The most environmentally-friendly carpets are made with natural fibres, such as wool carpet, or regenerated synthetic fibres such as ECONYL® yarn which uses a sustainable manufacturing process to infinitely recycle nylon waste and transform it into long-lasting, beautiful synthetic carpet. It is the perfect for home or commercial carpet use.
What is the Most Eco-Friendly Carpet?
ECONYL® carpet is 100% solution dyed regenerative nylon made from discarded nylon waste, such as fishing nets, industrial plastic and plastic bottles, and old carpet scraps. Better for the environment and environmental impact, it's also durable, stain-resistant and fade resistant with a lush texture that won't crush over time. Find it at Carpet Court in soft, classic, and contemporary carpet colours to enhance hallways, living rooms, bedrooms, and more.
How Much is Eco-Carpet?
Carpet Court have high-quality ECONYL® yarn carpet at an affordable price that suits your budget. Made from natural fibers shop our twist and loop nylon carpets today with regenerated ECONYL® nylon in a vast selection of shades and textures. You can also discover our full range of high-end to budget-friendly floorings, area rugs and carpet tiles with warranty to make shopping with us easy and stress-free.