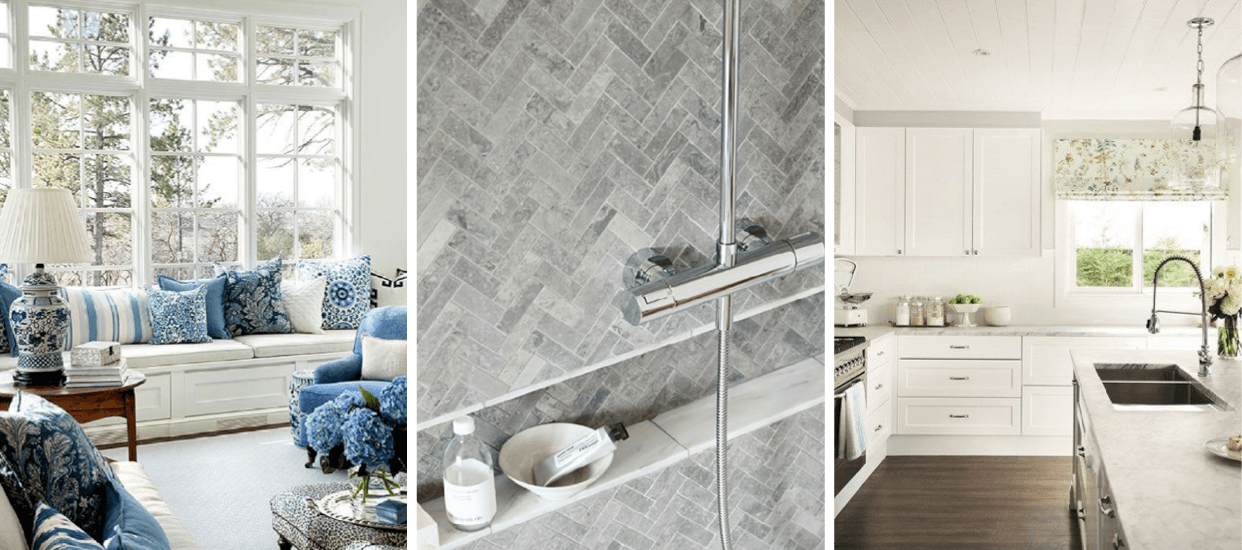 HAMPTONS STYLE
Inspired and influenced heavily by the stately and grand beach houses of East Hampton in Upstate New York, this style is about a fresh and traditional approach to beachside living. Colours are bleached, from duck egg blues to spearmint greens, traditional tapware, subway tiles and marble all coming into play amongst a monochromatic, grey, white and neutral style. This is a refined and sophisticated style not to be confused with the shambolic and weathered French provincial.
If you're creating a Hamptons look consider the requirements of a house by the ocean. Timbers are bleached or greyed, or sometimes, due to the stately manor style houses of the East Hampton area, even dark and rich for contrast against the light and bright, soft linen interiors that are representative of the Hamptons style.
To get the look, consider woven textures like sisal or a similar sisal look, similar to Carpet Court's , Provincial Lane carpet , Baker's Creek colour Pebble. Alternatively, for a timber look that's an appropriate base to the Hamptons Style look at Carpet Court's Quick-Step Timbers in Limed Grey Oak, Old Grey Oak Matt, Moccha Oak Matt or Carpet Court's Provincial Lane range in Chestnut or Coconut.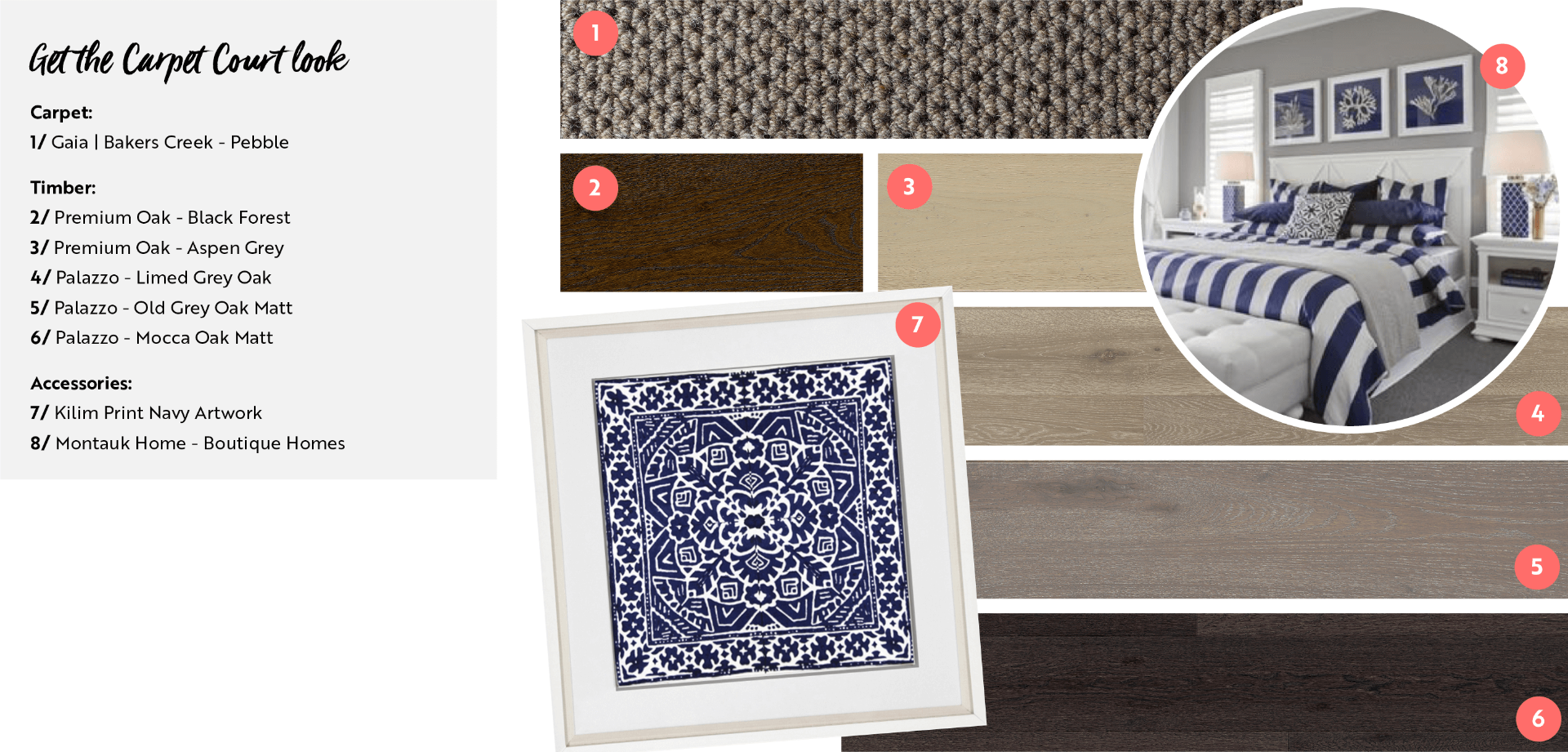 Image credits: main image kitchen - homebeautiful.com.au/gallery/homes/american-beauty; other main images: au.pinterest.com/pin/328059154095215584; (9) boutiquehomes.com.au/home-designs/montauk
Stockists: (7) bandhinidesign.com