Take a sneak peak into the homes of Influencer's that we've teamed up with, as they take you through their renovation journey.
TESSARA VAN BEEK
Tessara Van Beek of Labour of Love Reno takes us behind-the-scenes on how she transformed her beach-shack apartment into a modern coastal home. Learn more
Understanding Warm & Cool Colour Tones
HEATHER NETTE KING
The science of colour and how it makes us feel can be difficult to grasp. So, when it comes to selecting colour schemes to use throughout the interiors of your home, understanding the power of warm and cool tones can be a handy tool to have.
DARREN PALMER
Carpet Court's eight new and exclusive ranges using ECONYL® regenerated nylon share the same qualities and benefits as Solution Dyed Nylon (SDN) carpets. From stain resistance to colour fast resistance and antistatic protection, ECONYL® regenerated nylon is an affordable, eco-friendly, and high value solution to flooring. Learn more
The Benefits of Natural Wood Finishes
HEATHER NETTE KING
The best way to achieve a natural timber look in your home is (unsurprisingly) to use authentic, natural timber. However, there are other materials that can create the same look and feel of natural timber in your home, such as engineered timbers, laminates, vinyls, and timber-look hybrid tiles. Learn more


HEATHER NETTE KING & DULUX
Selecting the right flooring for your home is a major decision, especially in the kitchen. After all, kitchen flooring is probably the most hardworking surface in the home and needs to withstand spills, potential stains, and foot traffic. So here are my top five tips on how to create the perfect kitchen and select the right flooring for the heart of your home.
Learn more
BRAD & LARA
Carpet Court's LuxTurf was an integral part of our design as we needed something that is functional, hard wearing and looked fantastic. This area is small and has limited access, so maintenance was always a drama. Installing LuxTurf means we no longer have to mow and maintain this area. Learn more
M.J. HARRIS GROUP
Jeyda Osman and Matt James from the M.J.Harris Group talk through their Phoenix Street Renovation. Planning is always extremely important whilst renovating. When the renovation began, we were in lockdown due to COVID-19, so scheduling was a little different (and let's be honest, challenging!). In renovations, equally important to planning is the ability to problem solve and find solutions when things don't go exactly to 'plan'. Learn more
DARREN PALMER
It's a fresh, green, light and bright urban oasis fit for use to play in, have a meal or a drink whilst you're watching your children play. I love it. I would like to do a little more - adding some screening and festoon lighting, but for a threeand- a-half-day upgrade, I am thrilled with the results. Learn more
LONI PARKER
Adore Home Magazine Editor, Loni Parker talks through her home renovations. After renovating, I would describe the house as Californian coastal. It's very neutral in palette with lots of white and timber, with hints of blush pink and soft greys. I was inspired by previous trips to Southern California, and I wanted to emulate that vibe here. Learn more
REALESTATE.COM.AU PARTNERSHIPS
Originally published on realestate.com.au
LONI PARKER
Loni Parker, the editor of Adore Home Magazine, writes about renovating for a living and has just finished a renovation of her own. We asked Loni for her advice on how to set —and stick — to a home renovation budget.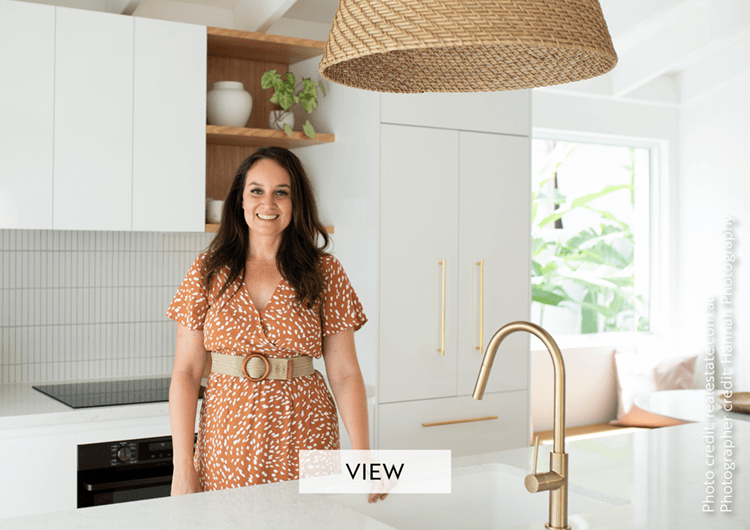 Originally published in Qantas Magazine
Travel inspiration meets style you can live right now. Dream it. Get inspired by the beauty of travel.
Style it. Create the atmosphere of gorgeous holiday destinations within your home.
Live it. Earn Qantas Points to use on your next dream holiday
---
DARREN PALMER
Feeling inspired by your last trip out of town? Bring that sense of relaxation home with styling tips from Carpet Court ambassador Darren Palmer. Learn more
HEATHER NETTE KING
Does an escape to a lake house nestled among towering birch trees speak to
your soul? Learn more
DARREN PALMER
Turn up the chic beach vibes at home with carpets now being made with Econyl®
regenerated nylon, a yarn that is 100 per cent made from recovered nylon.
Learn more
FEELING INSPIRED?
View more of our trends or get advice from our experts to help you turn your dream home into a reality.